NOTE:
Due to COVID-19, Rieke Park Lodge and Pavilion rental payments will not be due until the week of your reservation. Payment will be collected in full upon key pickup. Questions? Call (260) 925-2997.
Welcome from the Superintendent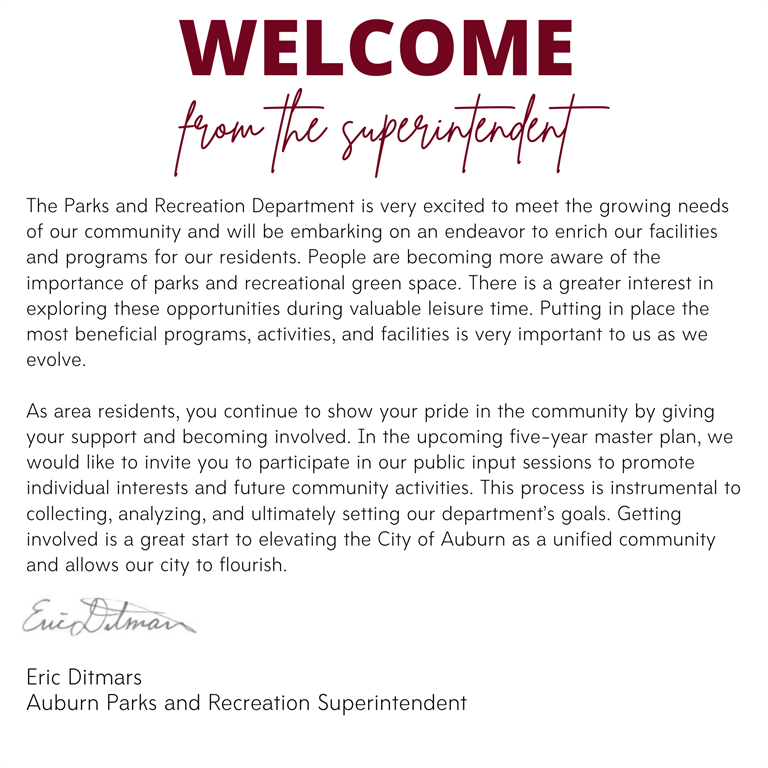 We Love Auburn Month Photo Scavenger Hunt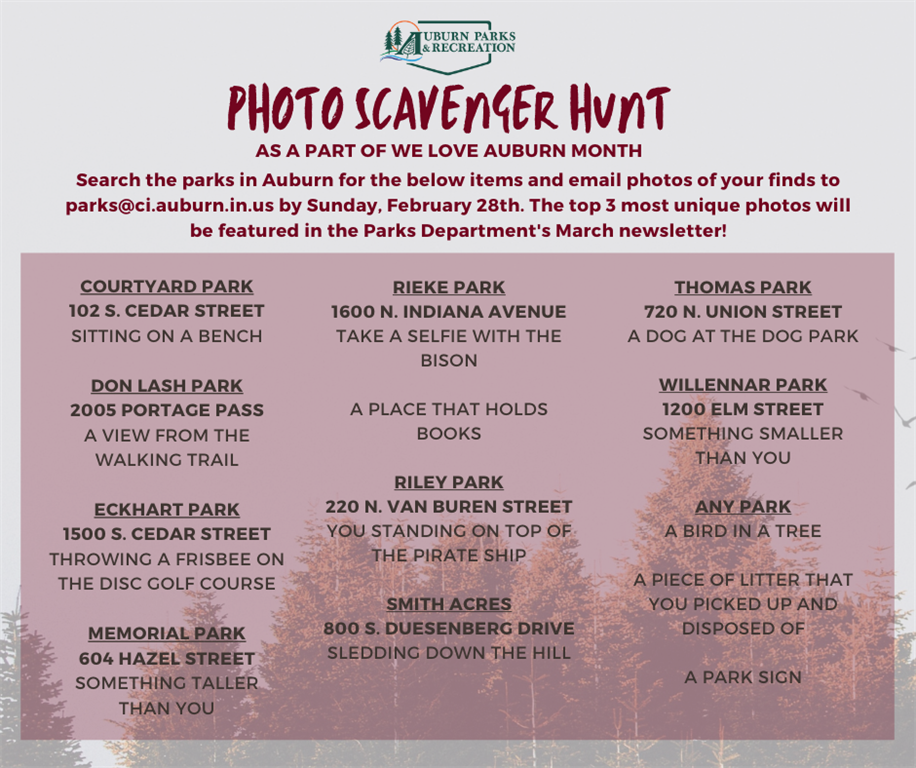 New Senior Programming in 2021
COVID-19: Physical Distancing in Public Parks and Trails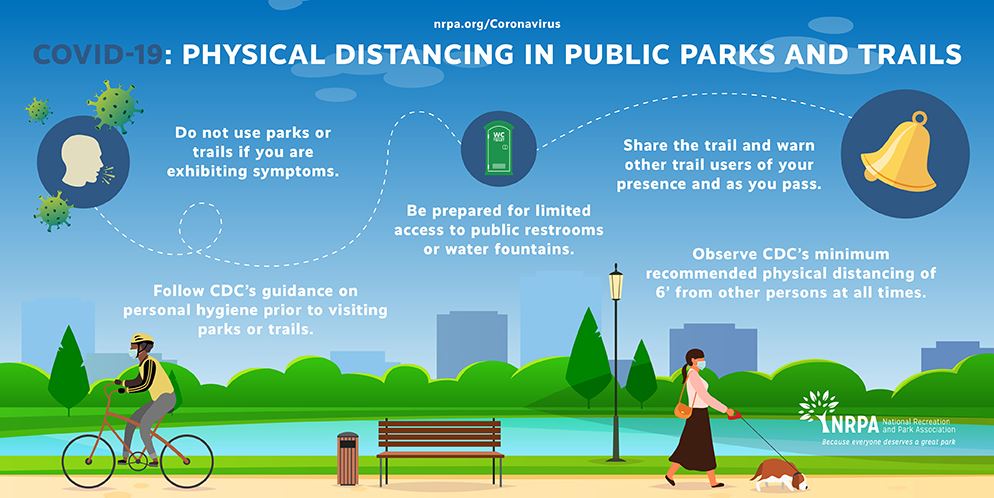 .