Welcome to Auburn Parks & Recreation!

Walking Club Begins on March 30!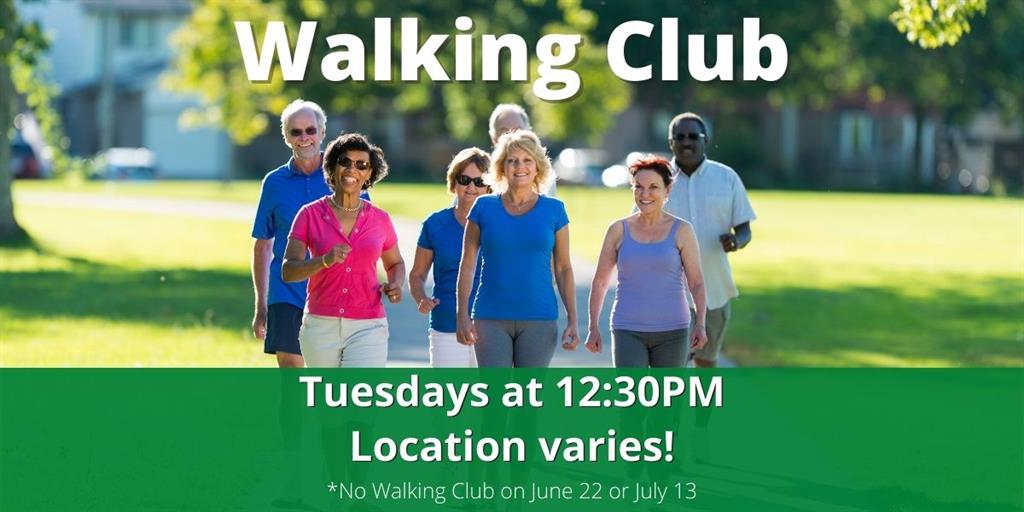 Walking Club begins again on March 30! This is a fun way to get in some exercise while also exploring various local parks. Park locations vary from week to week so be sure to stay up to date with our
Facebook page
for the location of the week. If you'd like to be added to a weekly email list to be informed of park locations, email us at parks@ci.auburn.in.us.
Mya 4: We will be meeting at Eckhart Park (1500 S. Cedar Street) under the arch that is next to the Parks & Recreation office.
Short Stack 5K
Register for the Short Stack 5K
here
!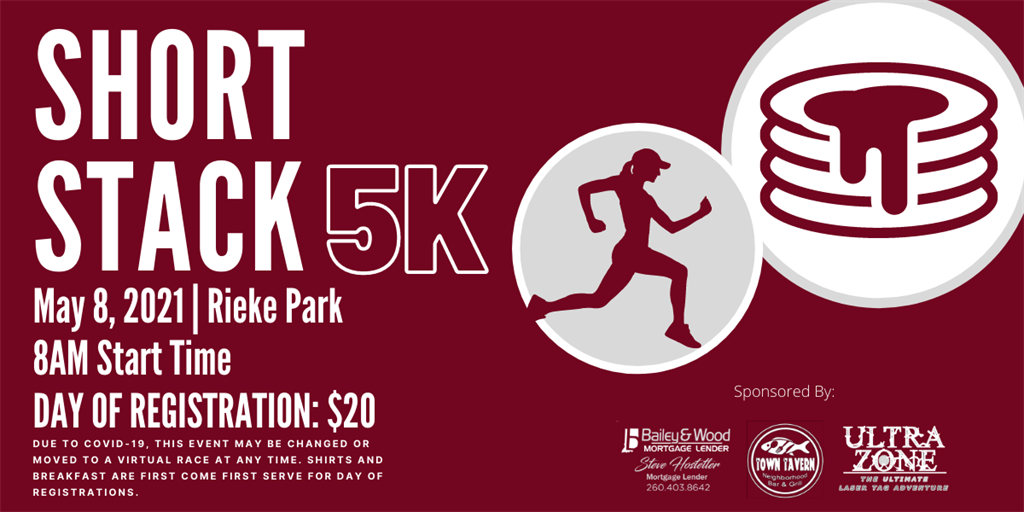 Parks & Recreation's Facebook Page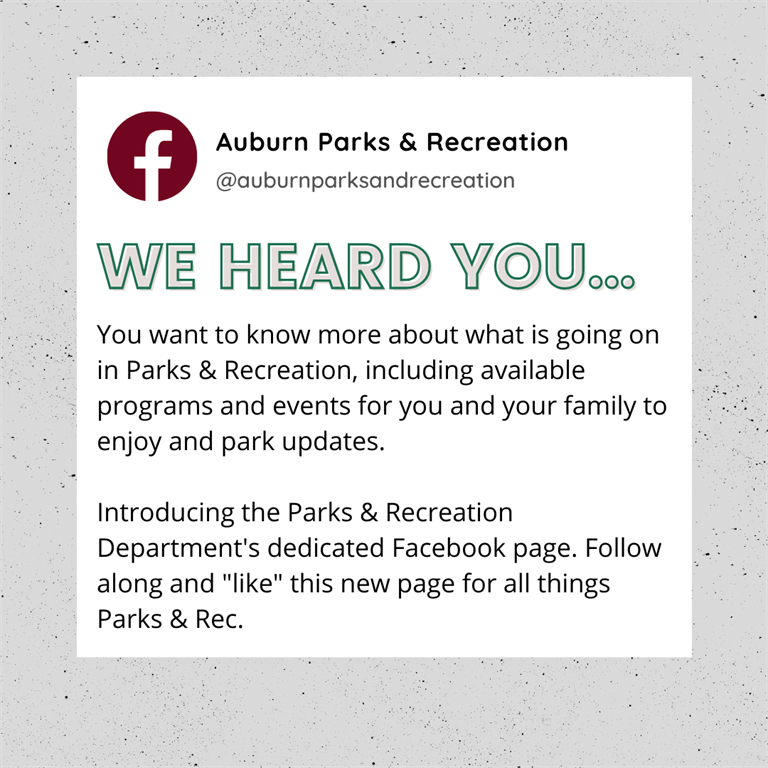 You can follow along here!
New Senior Programming in 2021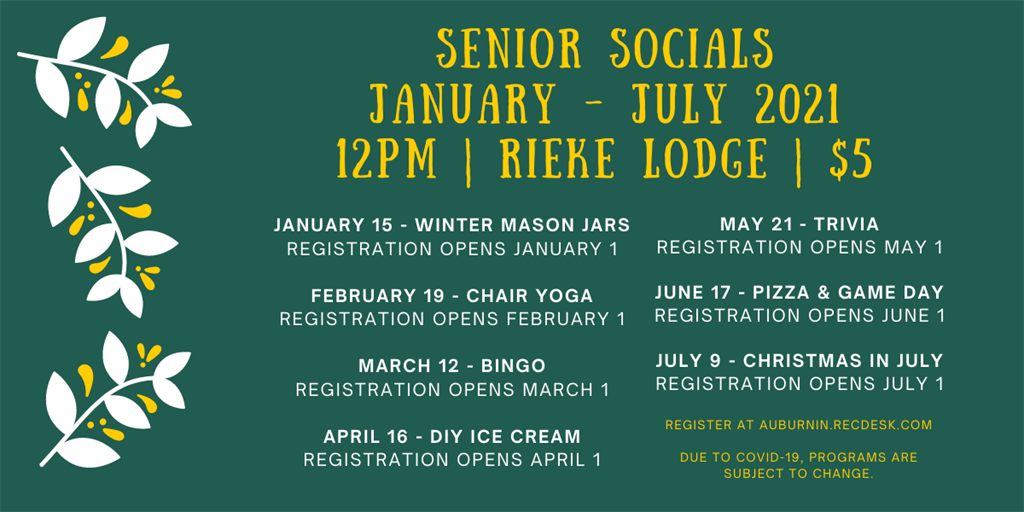 COVID-19: Physical Distancing in Public Parks and Trails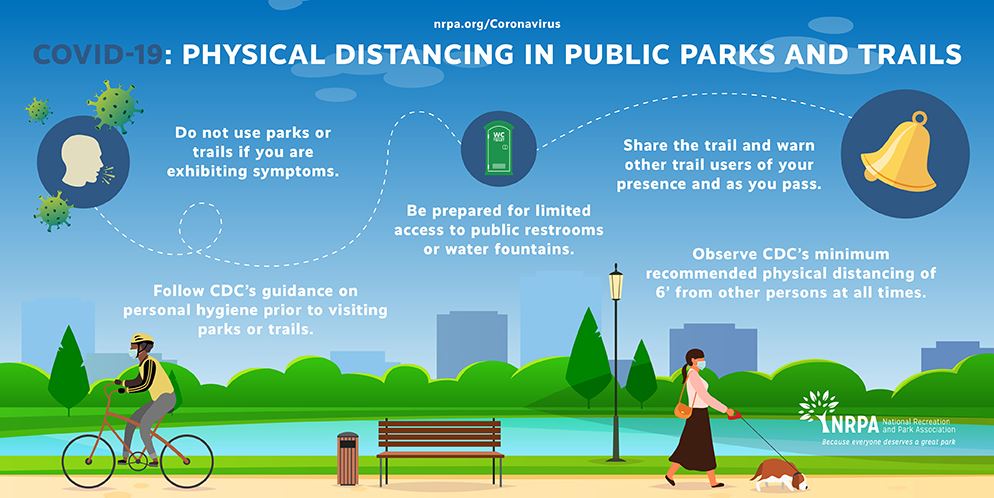 .